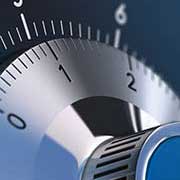 At Manor Locksmith Pros we have the hardware and skills to manage your security needs. We provide a wide range of commercial locksmith and security services for commercial businesses, small businesses, large corporations, buildings, retail stores and shops. No matter how complex the job is, our technicians can install, repair and troubleshoot any security concerns you may be experiencing or needing. With our advanced technology and highly trained technicians we can assure you fast and efficient locksmith assistance from Manor Locksmith Pros.
We all know how important a working security system is. Not only will it give you a sense of safety but also protection from any intruders who will cause damage to your business. Specially for stores or shops that are located in areas where the neighborhood is a little bit rough, making sure that your locks are all working and in good condition and could be trusted is a priority. Experiencing burglary on your store can be very devastating not only to you emotionally but also financially. Being out of business for some time is very bad for business. Same can happen to big corporations. Getting a safe with a strong combination is recommended to people who are dealing with real estate businesses and many more. Trusting the right locksmith company to do the job is essential to a growing business.
CALL US NOW AT: (512) 377-1738
Our locksmith service is here to keep your business or work place secure and to protect your best interest. At Manor Locksmith Pros we are dedicated to give you the highest quality service and the best products and we do it all with a drive to give you the best locksmith service experience ever. All our technicians are licensed and fully equipped with skill, knowledge and experience to handle any lock or security system you may be using. Our commercial locksmith services include:
Work on emergency exit door devices
Fire escape devices
Replace electric strike
Change of combination for safes
And many more
Our locksmith business is here to make your business or work place safe and protected from any burglaries or intruders. We are driven to give you the best service and the best products that you deserve. For any installation, replacement and locksmith needs, don't hesitate to contact Manor Locksmith Pros. We are available 24 hours a day, 7 days a week. All of our services come with the guarantee of fast but of quality results at the most affordable prices. We provide high quality locksmith services all over Manor, TX and its surrounding areas.
CALL US NOW AT: (512) 377-1738
Trust the best locksmith company who are driven with giving the best locksmith services. Call Manor Locksmith Pros at (512) 377-1738.